Band Members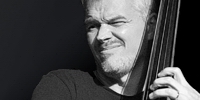 Lars Danielsson | Bass & Producer
The bassist Lars Danielsson is renown and admired in the International Jazz world for his lyrical but groovy playing. Not least his capability to improve the appearance of the melody has brought him around the world in a number of various musical constellations.
Background:
Lars Danielsson was born in 1958 and was educated from the Music Conservatory in Gothenburg. Both on double bass, electric bass and cello - (his originally main instrument from the days at the conservatory) - he is an extraordinary soloist and accompanist, who gives the music edge and colourful temperament.
"Lars Danielsson Quartet" with former Miles Davis saxophonist David Liebman, pianist Bobo Stenson and legendary ECM drummer Jon Christensen has been receiving loads of recognition and awards during the 18 years in which the Quartet has existed. This Quartet has been a playground for Danielssons work as a composer and arranger, which he has extended to include both Symphony Orchestra and Big Band music.
During the previous years in co-operation with Danmarks Radios Orchestra "RUO" (a Symphony Orchestra) as a composer, arranger and producer. Lars also performed with his own material as a leader for the Jazz Baltica Ensemble.
Discography extracts:
8 solo-albums since 1980 both with "Lars Danielssons Quartet" and guests such as Alex Acuna, John Abercrombie, Bill Evans and Niels Lan Doky.
Collaborations with other notabilities include:
Randy and Michael Brecker, John Scofield, Jack DeJohnette, Mike Stern, Billy Hart, Charles Lloyd, Terri Lyne Carrington, Joey Calderrazzo, Gino Vanelli and Dave Kikoski. Lars Danielsson has also been a member of the "Trilok Gurtu Group".
As producer:
Lars Danielsson has been responsible for productions with Cæcilie Norby and The Danish Radio Orchestra "RUO" among others.
Awards:
In recognition of his enormous musical talent and phenomenal technique; Lars Danielsson won the prestigious german ECHO-award as "Best International Bassist 2014".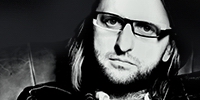 Leszek Mozdzer | Piano
An outstanding pianist, composer and producer, Leszek Mozdzer is widely considered to be the greatest revelation of the Polish jazz of the last decade. Born in 1971, he has been playing the piano since the age of five. He has covered every stage of the formal education until graduating in 1996 from the Stanislaw Moniuszko Academy of Music in Gdansk.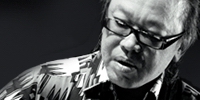 Nguyen Le | Electric Guitars, Electronics
Born in Paris from Vietnamese parents, he began to play drums at the age of 15, then took up guitar & electric bass. After graduating in Visual Arts, he majored in Philosophy, writing a thesis on Exoticism. Then he devoted to music, creating "ULTRAMARINE" (1983), a multi-ethnic band whose CD "DÉ" has been considered "1989's best World Music album" Philippe Conrath, Libération.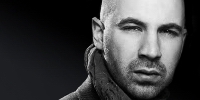 Robert Ikiz | Drums & Percussion
Robert Mehmet Sinan Ikiz was born in 1979 in Istanbul, Turkey. Ikiz's interest in music and drums started at the age of 2, accompanying Tchaikovsky symphonies on pots and pans in his grandmother's apartment in Istanbul. Ikiz moved to Stockholm, Sweden in 1982 as a 3 year-old. The music of Jimi Hendrix was Ikiz biggest influence In elementary school, same period as his first band "Straight Ahead" toured and played concerts around Sweden.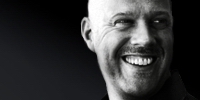 Jacob Karlsson | Piano
Jacob Karlzon (born 1970, Sweden) has established himself as one of Sweden's most personal and skillful pianists. He has a highly-developed and very impressive touch and technique, which has been favourably compared to pianists such as Keith Jarrett, Bill Evans and Jan Johansson.
After completing studies at the Malmö Academy of Music at Lund University he was soon engaged in a large variety of groups and projects. He has worked with such well known names as Billy Cobham, Bob Berg, Kenny Wheeler, Tim Hagans, Jeff Ballard, Norma Winstone, Viktoria Tolstoy, Cæcilie Norby, Nils Landgren, Silje Nergaard, Rigmor Gustafsson, Lina Nyberg, Trine-Lise Vaering, Anders Bergcrantz, Fredrik Lundin, Cennet Jönsson, Tomas Franck, Putte Wickman among others.
Jacob Karlzon is also a regular member of Tolvan Big Band. He composes and arranges music for Viktoria Tolstoy Group in which he has been a member since 1999.
As a leader, Jacob Karlzon has performed internationally, both with his trio and his quintet "Big5" at festivals and clubs in Mexico, Scotland, Germany, Sweden, Denmark, England, Ireland and other countries.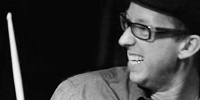 Morten Lund | Drums
Morten Lund is one of the leading lights of scandinavian jazzdrumming! He's a Ben Webster prize winner of 2006, and a graduate from the Royal Academy of Music in 1999.
Morten is featured on more than a 100 Jazz Recordings and has toured all over the world. So far his career include performances and recordings with:
Mike Stern, Curtis Stigers, Cæcilie Norby, Lars Danielsson, Ulf Wakenius, Christian McBride, Avishai Cohen, Chris Minh Doky, Stefano Bollani, Enrico Rava, Paolo Fresu Silje Neergaard, Viktoria Tolstoy, Anders Jormin, Bobo Stensson, Lars Jansson, Bob Mintzer, Tom Harrel, Johnny Griffin, Phil Woods, James Moody, Søs Fenger, Sanne Salomonsen, Etta Cameron, NHØP, Mads Vinding, and many others.
Morten is also co-leading a trio with Stefano Bollani and Jesper Bodilsen - signed on ECM Records for a release in 2009.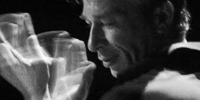 Xavier Desandre-Navarre | Percussion
Xavier was born in Paris in 1961 and grew up in the Aix Province. In 1976 he spent a year in Aix en Provence, at the Music Conservatory of Percussion. Later on he studied at the University of Aix were he graduated in 1985 with a License Degree in Economics.
Since the age of 12 Xavier has played music. His artistic expression is instinctive and improvized, a mix from encounters with musicians from countries around the world; Brazil, Africa, Cuba, India, Turkey, Algeria, U.S., Scandinavia etc. He has played with Big Bands, performed a large number of solo concerts and in 1987 he went on tour with Gil Evans, just after settling in Paris.
Xavier mixes brazilian percussions with indian instruments, plays gongs and african drums, mixes acoustic with live electronics in his own and particular way. He has developed a drums n' percussion set for both live performances and recording sessions.
In 1991 Xavier was chosen to play with the french "Orchestre National de Jazz". He has played at live performances and on studio recordings with Michel Portal and with Charlie Haden, who requested Xavier for his "Liberation Orchestra". Xavier has also played with artists such as: Les Rita Mitsouko, Manu Dibango, Cheb Mami, Cæcilie Norby, Tania Maria to mention a few. Xavier has composed his own project: "Tribalmopolite Percussion Solo" which he has performed at various festivals.
"France does not have a strong tradition with percussion instruments" Xavier says, and claims his purpose is to obtain knowledge and insights about many foreign traditions. He then transcends the new sounds of percussion grooves and instruments into new musical concepts.
Since 1986 he has participated on roughly 90 cd recordings. He composes for bands and several movies - one being: "The Professional" by Luc Besson.
Xavier has also worked on projects with Niels Lan Doky, performed and recorded with Rick Margitza and also toured with Cæcilie Norby for the album: "London/Paris".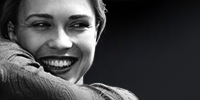 Katrine Gislinge | Piano
Katrine Gislinge began taking piano lessons at the age of six. After receiving her diploma in 1990 at the Royal Danish Academy of Music in Copenhagen, she studied with Seymour Lipkin in New York, Boris Berman and Claude Frank at Yale, and with Peter Feuchtwanger in London.
Katrine's concert performances have evoked a broad spectrum of superlatives. She is well known for her musical imagination and profound empathy for the classical repertoire.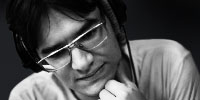 Bo Savik | Sound Engineer
Bo Savik graduated from the Sound Engineering program at the Piteå School of Music whereafter he worked in the Nilento Studio in Sweden for a couple of years. Bo has since started his own company; "Savik Sound" from where he's been working his magic, on top notch equipment, recording and mixing numerous albums for a long list of renowned artists - including Cæcilie Norby on her albums; "I Had A Ball", "Arabesque", "Silent Ways" and "Just The Two of Us".